Roasted reds
Of course I know bell peppers are not in season, at last not in my hemisphere, but I just can't wait until late summer for my roasted reds. Those meaty slabs of sweet and smoky flavor are essential in my house for spiking up sandwiches and salads, and I frequently blend them into tomato sauce or puree them into pesto.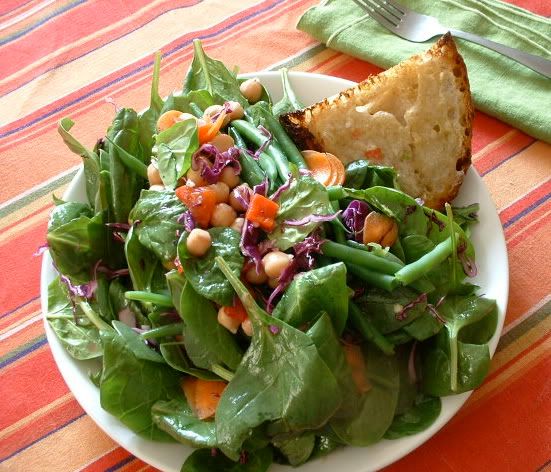 I have found that all peppers benefit from roasting. If you like to make salsa from scratch, try charring jalapenos in a cast iron skillet before peeling and mincing and adding them to the mix. Fantastico!
Every supermarket carries roasted red bell peppers packed in a jar with water, but I find them mushy in texture and, well, watery in flavor. Much better to buy fresh bells and roast them at home. It's simple and really fun, especially if you have a pyromaniacal streak in you.
Here's what I do. Instructions are for using an actual flame, but If you don't have a gas stove or grill, you can char the peppers under your broiler, turning until all sides are blackened.
1) Place whole red bell pepper directly over a flame, using a gas burner on your stovetop or a grill. Just set it down on the burner grate or the grill rack. It will start to sizzle and blister almost immediately. If you're working in the house, turn on your vent fan.
2) Using long-handled tongs, turn the pepper every so often until the entire skin is charred black. This will take only a few minutes. Needless to say, you don't want to walk away and forget about it. Stay close and pay attention until the job is done.
3) Transfer the blackened pepper to a paper or plastic bag and fold closed. The steam that builds up in the bag from the heat of the pepper will finish cooking it.
4) When cool, rub off the charred skin using a damp paper towel. It's fine for a few bits of black skin to stay on the peppers.
5) Cut into strips and use as desired.
Blessings and bon appetit!